The efficacy of high doses of D-chiro-inositol (DCI) delivered at a ratio of 3.6:1 Mio-inositol to D-chiro-inositol (MIO:DCI), unique to the Ovosicare® line, is supported by two independent clinical trials demonstrating its efficacy in improving both direct pregnancy values and oocyte quality.
THE RATIO MIO 3.6:1 CI OF OVOSICARE® (1100 mg MIO, 300 mg DCI)​ IS MORE EFFECTIVE THAN 40:1 MIO:DCI IN IMPROVING PREGNANCY RATES IN WOMEN WITH POLYCYSTIC OVARY SYNDROME (PCOS) UNDERGOING IN-VITRO FERTILIZATION (IVF).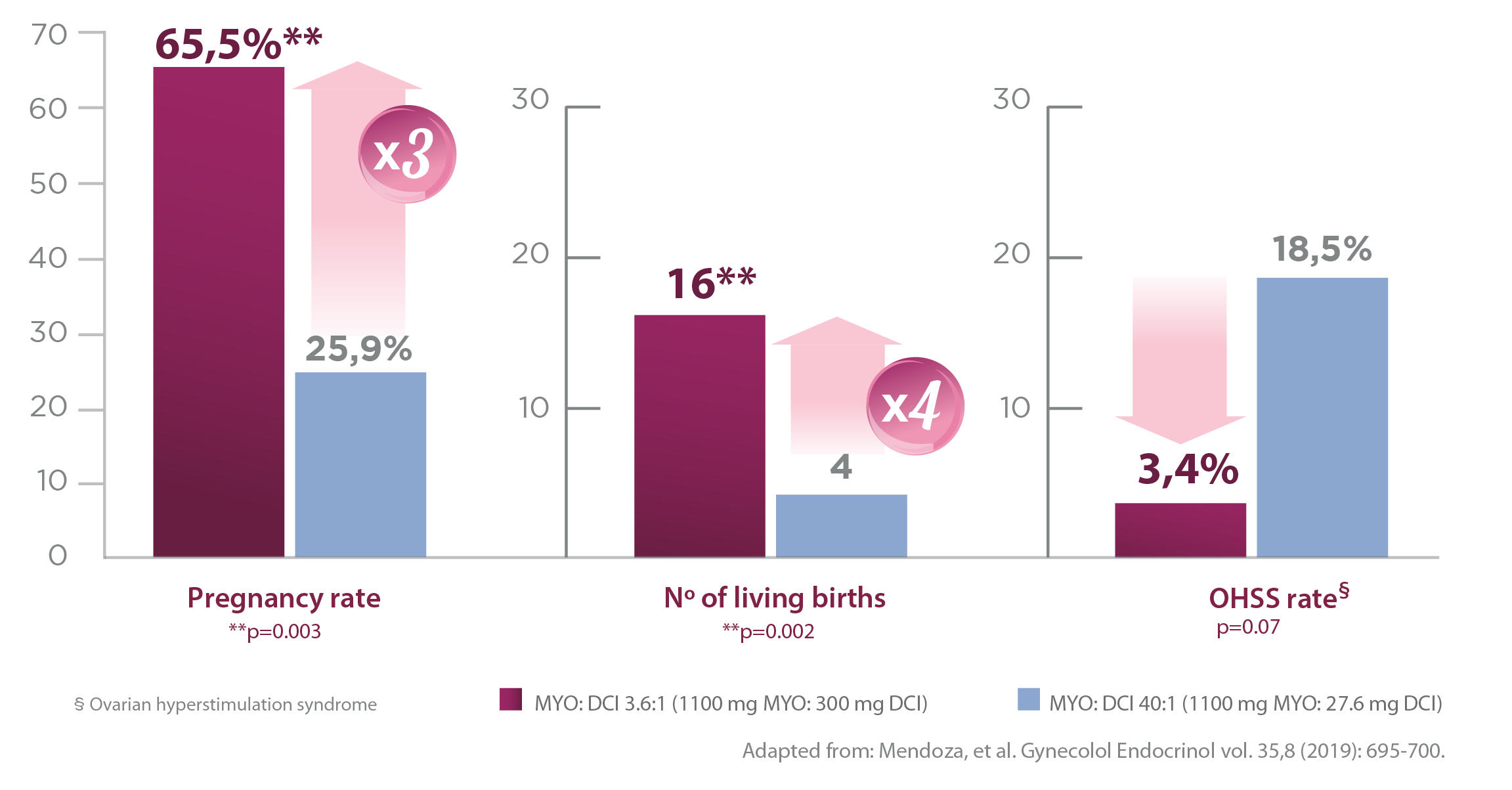 The clinical trial's results show that pregnancy and live birth rates were significantly higher in patients of the group taking 3.6:1 MIO:DCI versus the group taking 40:1 MIO:DCI (p=0.003 AND p=0.002, respectively). Besides, the 3.6:1 MIO:DCI ratio has shown to be more effective than ratio 40:1 MIO:DCI by improving fertility and reducing OHSS risk in women with PCOS undergoing IVF.
OVOSICARE®'S OF 3.6:1 MIO:DCI RATIO CAN IMPROVE OOCYTE QUALITY IN WOMEN WITH PCOS UNDERGOING IVF.
A two parallel-group, multicenter, randomized, double-blind controlled clinical trial analyzing, 72 oocytes of 11 women and assessing efficacy of two different ratios of MIO:DCI after a twelve-week supplementation.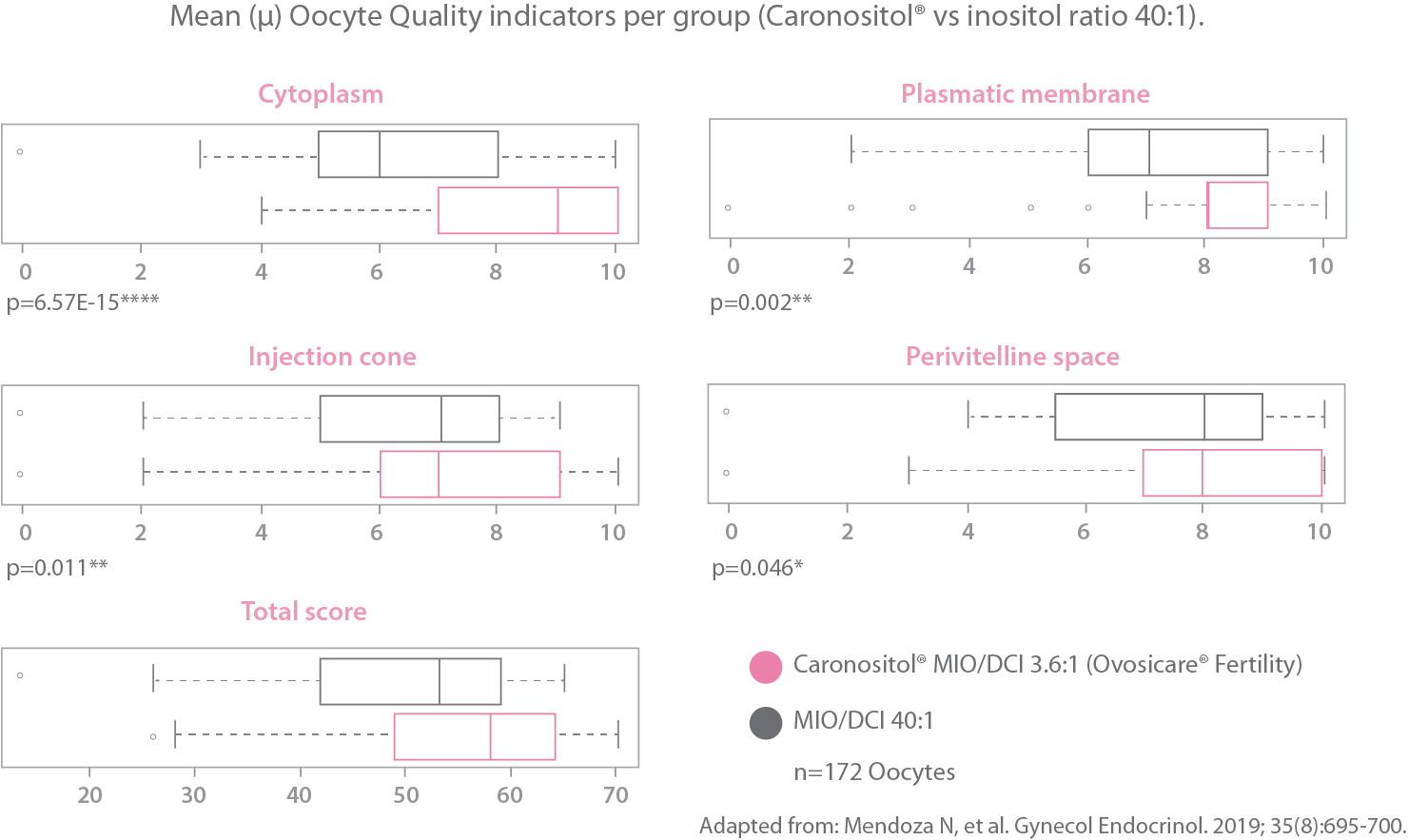 The clinical trial's results showed that the ratio of 3.6:1 MIO:DCI can significantly improve different oocyte quality values, such as the perivitelline space, the fertilization cone, and particularly the plasma membrane in women with PCOS undergoing IVF (p=0.046, 0.01 and p=0.003 respectively) when compared to ratio 40:1.
*Archive data. Survey carried out on 254 Spanish gynecologist throughout 2021.